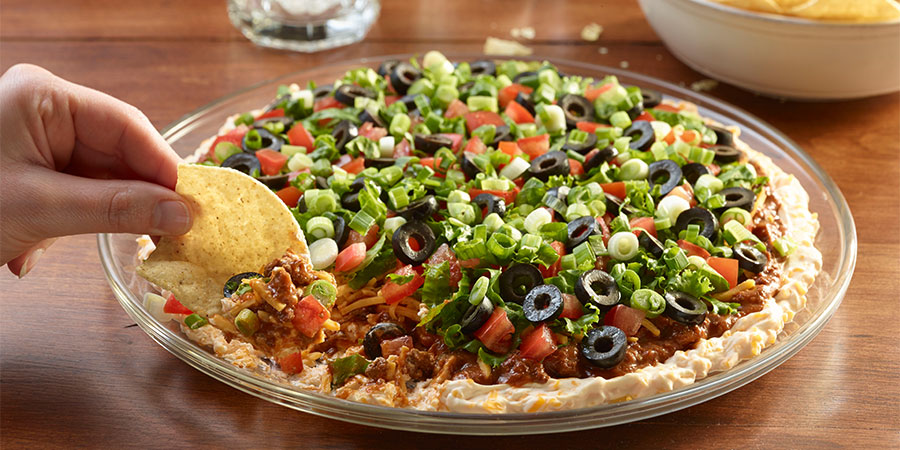 servings
1 Tray

Calories per Serving

Prep Time

Cook Time

Total Time
30 Minutes
Ingredients
1 (225 g) package cream cheese, softened
½ cup (125 mL) milk
3 cups (375 g) shredded Cheddar cheese
1 (425 g) can STAGG® Chili, heated
1 cup (75 g) shredded lettuce
½ cup (80 g) sliced spring onions
½ cup (90 g) sliced black olives
½ cup (100 g) chopped tomato
Crackers or chips, if desired
Directions
In small bowl, blend together cream cheese, milk and 2 cups shredded cheese. Spread mixture onto large serving platter.
Spoon warm chili over cheese layer. Continue to layer remaining ingredients (lettuce, remaining cheese, onions, olives and tomatoes). Serve with crackers or chips for dipping.
Notes
Put your chili to good use with this great-tasting dip.