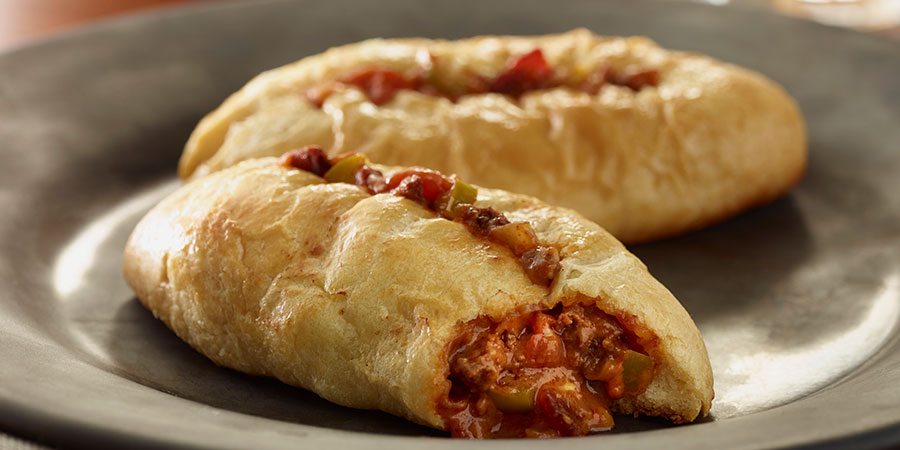 servings
16 Calzones

Calories per Serving

Prep Time

Cook Time

Total Time
30 Minutes
Ingredients
1 cup bacon, chopped
½ cup (90g) chopped capsicum
½ cup (80 g) chopped onion
1 (425 g) can STAGG® Chili
1 tablespoon (30 L) hot sauce
pizza dough
2 cups (250 g) shredded Cheddar cheese
Directions
Heat oven to 220°F.
In large frying pan over medium heat, cook bacon, capsicum and onion 10 minutes or until crisp; drain.
In bowl, combine chili, bacon mixture and hot sauce.
Roll out each package of pizza dough into rectangle; press perforations to seal. Cut each rectangle into 8 squares. Top 16 squares with chili mixture and cheese. Cover with remaining pizza dough squares. Pinch seams together. Tuck two sides of the square under and pinch the ends to form the shape of a football. Place on baking sheets.
Bake 8 to 10 minutes or until golden brown. Makes 16.