History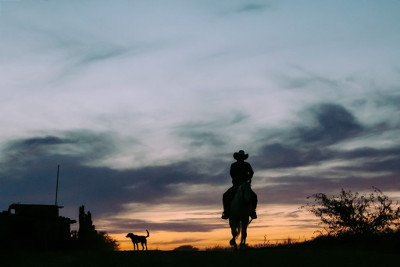 Just one taste and you'll fall in love with STAGG® Chili. Made from juicy meat, succulent red tomatoes, jalapeño peppers and onions that will make your mouth water, STAGG® chili is a rich and hearty meal solution.
---
Early Western pioneers mixed beef, chili, suet and salt and dried them into bricks that could be added to cooking pots on the trail. In Texas the art of chili making was elevated to an art form. San Antonio became the Capital of Chili and Chili Parlours began to appear with their own special recipes. In late 19th Century San Antonio was a wild and bustling city being a cattle, railroad and army town. Latino women nicknamed "Chili Queens" sold stew they called "Chili" from wagons in the square.
In 1893, at the Columbian exposition in Chicago, the San Antonio Chili stand helped to popularise this style of dish all across the United States. While Chili Queens were put out of business by new food and hygiene laws chili restaurants or Chili Parlours thrived. To this day, Chili Con Carne is the official dish of Texas State
Established in 1956 by Clement Hirsch, the STAGG brand is now beloved by chili lovers everywhere. STAGG Chili varieties are based on classic Chili recipes from Texas. Guided by the truth that a great chili comes from the goodness of its ingredients, the freshest vegetables, the most savory meats, the perfect blend of spices. STAGG® Chili brings you premium quality and an authentic taste of the American West.